ONGOING:  LIGHT FOR PEACE (2022)
PAST LIGHT EVENTS: THE BEAUTY OF LIGHT (2021)   I   LIGHT FOR THE EARTH (2020)
PAST UPCYCLED ART CONTESTS: 2022: UPCYCLED FISH ART CONTEST   I  2021: ENDANGERED ANIMALS  I  2020: UPCYCLED TREE   I   2019 BEE ART   I   2018 ART STOOL
L A T E S T     N E W S:
December 2022
ENO Art:
LIGHT FOR PEACE  –  2 Dec 2022
We invite all the ENO schools and communities around the world to switch on the lights with us.
Join us on Friday December 2, 2022 at 5 PM local time. Read more and participate from here.
Registrations by the end of November 22!
ENO Art advance in Joensuu – Finland
LIGHT FOR PEACE – RAUHAN VALOT 25 Nov 2022
June 2022
Results for UPCYCLED FISH ART CONTEST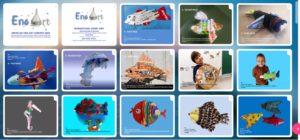 Read more and see all the entries from here
10 Feb – 22 May 2022
UPCYCLED FISH ART CONTEST
Environment Online ENO invites all the schools in the world to participate in it's yearly upcycled art contest! This year's theme is FISH to celebrate the International year of Artisanal Fisheries and Aquaculture. The competition time is from 10 Feb until 22 May and it has four categories for kindergartens, elementary and secondary schools and also one for teachers! Registrations before 22 April 2022!
Read more and participate in this fun contest from here
Fri 3 Dec 2021
THE BEAUTY OF LIGHT
ENO Light Art happening is here! As we are entering the International year of glass we will pay a little tribute to this wonderful material – please find a way to include pieces of glass into your light installations. Let the light play and rejoice too! Registrations by 26 Nov. 
22 Feb – 31 May 2021
UPCYCLED ART CONTEST  – ENDANGERED ANIMALS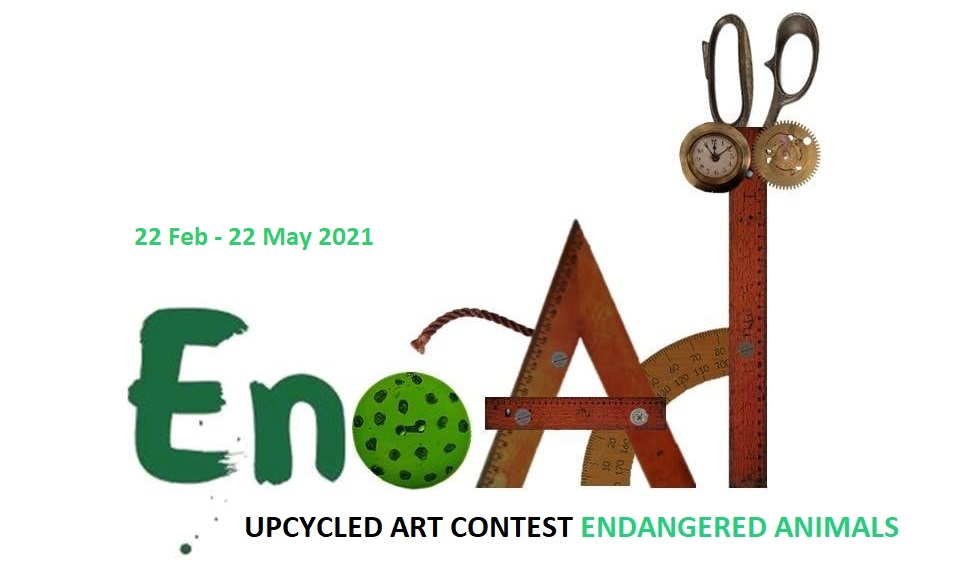 On your request, we're extending the deadline untill 31st May, 2021!
Now you've got some extra time to create and present us your endangered animals. We really want to meet and protect them! Do your best, they rely on you!
New ENO Art competition for schools and kindergartens is launched! Present endangered animals in your country and the results of your creativity in 3D creation. Three competition categories: A Kindergartens, 4 – 6 years, B Elementary schools, 6 – 15 years & C – Secondary schools, 15 – 19 years. Read more and participate! 
LIGHT FOR THE EARTH 2020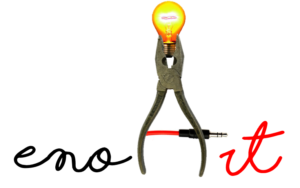 WE INVITE ALL ENO STUDENTS AND TEACHERS AROUND THE WORLD TO SWITCH ON THE LIGHT TO THE FUTURE WITH US.  JOIN US ON DECEMBER 4, 2020 AT 5:00 PM LOCAL TIME.
REGISTER: https://forms.gle/3jAtJ1KiZ8Wqsfo47
(deadline for registrations: November 20, 2020)
ENO UPCYCLED TREE 2020 CONTEST IS ENDED
Due to the pandemic and lockdown, the majority of countries could not participate. We first prolonged the deadline, but still received a lot of mails from teachers, explaining that the situation in their country was so complicated, that they could not work with students and therefore could not participate. Finally, we decided to close the contest with no competition ranking. Read more and see the amazing works
Enjoy the video with all the entries: