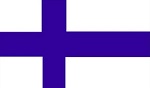 ENO Finland test
Environment Online – ENO is a global virtual school and network for sustainable development. Environmental themes are studied throughout the school year and campaigns arranged simultaneously around the world.
Upcoming events
Tree planting day
21 Sep 2021
ENO Environment Online – a global school and community network for sustainable development, invites your school, group or community to participate in international tree planting event! Since the launch in 2000, over 10 000 schools in 157 countries have taken part and made concrete deeds for the environment. We have planted trees since 2004 around two annual days standing together with UN; for International Day for Biological Diversity 22 May and for International Day of Peace 21 September. And of course you can participate and plant at any day throughout the year depending on a suitable season for planting in your country.
Web page: https://www.enoprogramme.org/eno-tree-planting-days/
Past events
ENO Art competition
1.2 – 30.5.2021
Upcycled Art Contest …
World water day together with UN
22.3 2021
Water – our vital substance – has been the subject of environmental education studies at Nepenmäki school with ENO this year. Third graders 3C- class together with their teacher Mrs. Henna Kinnunen and ENO Environment Online specialist Mrs. Maire Turunen has planned the program for the whole year around the theme. For the upcoming UN's World Water Day on 22 March 2021 we want to publish and show some of the things we have already done and also to tell what there is to come with the water studies later on in the spring semester.
Contact us