Year 2023
9 Oct to 13 Oct – A Degree lower: A New Era of Energy Use
ENO invites schools and communities in its network to participate in Energy Awareness Week with the theme "A Degree Lower: A New Era of Energy Use" following the example of Finnish national sustainable development company Motiva.
The questions and challenge for ENO schools and communities is:
How can you be more energy-smart and on-time?
Share your work with the ENO Network during the Energy awareness week 9-13 Oct 2023 in Padlet: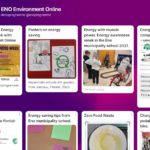 https://padlet.com/enoprogramme/enoenergyweek
and/or in social media:
In ENO Teachers Facebook and Twitter:
using following hastags
Instagram:
Certificates of participation will be written for those sharing their work with ENO.
Questions, comments of feedback? Please email us on info@enoprogramme.org

Year 2022:
ENO Green Cities Network event on the Energy awareness week:

13 Oct 2022
Cities, climate strategies and the education sector
ENO Green Cities Network -meeting with Climate Joensuu: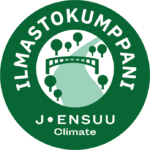 Session 1: 14:00-16:00 EEST time (Helsinki UTC+03:00)   See the program for the day from here>>
Session 2: 19:00-21:00 EEST time (Helsinki UTC+03:00)   See the program for the day from here>>
Year 2021

ENO energy awareness week
ENO organizes Energy awareness week along with finnish national Motiva movement during the week 41 11-15 Oct 2021. The week is a challenge for primary and secondary schools for sharing ideas.
In Finland the week has been organised for more than ten years by the sustainable development company Motiva. ENO Energy Awareness Week encourages ENO schools and communities towards the more sensible use of energy and thinking about energy saving opportunities. In Finland hundreds of businesses and corporations participate in the Energy Awareness Week every year. The participants include industrial sector enterprises, energy companies, municipalities and cities of varying sizes, service and commerce sector businesses, schools and hospitals. Read more about the energy awareness week from Motivas page here
THE QUESTIONS TO THE ENO SCHOOLS AND NETWORK FOR THE WEEK ARE:
What could you do to reduce energy use in your school?
How could you deal with the issue with students?
Share your ideas with the ENO network in ENO Teachers facebook. 
Hashtags:
Facebook & Twitter:   #enoprogramme    @enoprogramme
Instagram:   #enoschoolnet@enoschoolnet
ENO Finland will do a report from Eno municipality school from Joensuu. The week will be organised there together with Climate Joensuu and a energy producing wheel track will be transported to the school among other activities.
If you would like to propose a speech, an introduction, a workshop or performance to the week posted or broadcasted through ENO social media platforms please contact info@enoprogramme.org