UPCOMING – ONGOING CAMPAIGNS:
15 Sep to 2 Oct 2022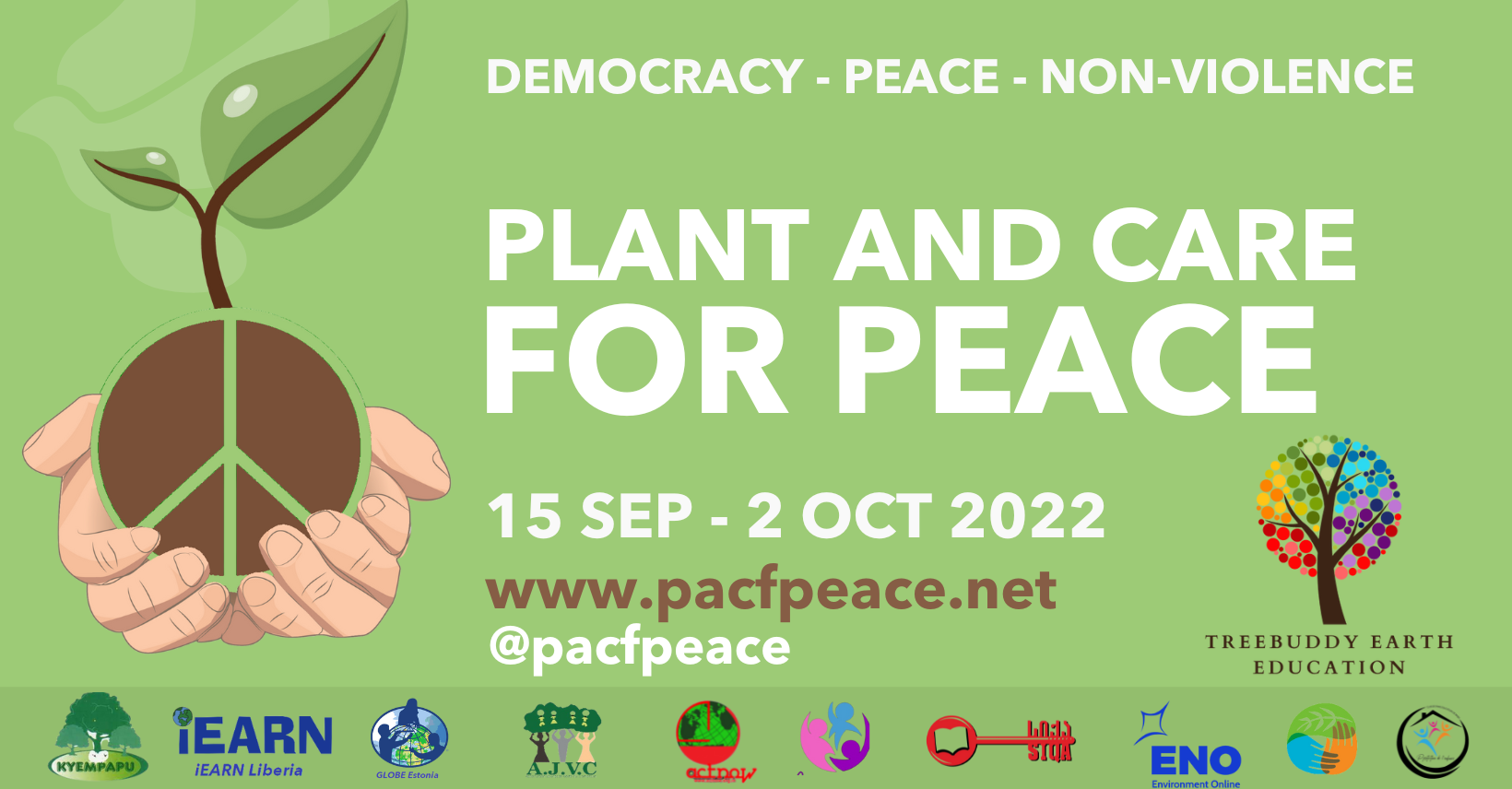 ENO invites all the ENO schools and communities to participate in
"Plant and care for Peace" -campaign
15.9 – 2.10.2022
The campaign is organised together with: 
Treebuddy.Earth Education
Environment Online – ENO
Act Now India
& other partners
All the ENO schools and communities can participate and register to this event.
Detailed instructions for the ENO schools and communities: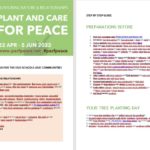 PAST CAMPAIGNS:
22 April to 5 June
"Plant and care for Peace" is a tree plating campaign organised together with 
Treebuddy.Earth Education
Environment Online – ENO
Act Now India
All the ENO Schools can participate and register to this event. Read more
Detailed instructions for the ENO schools and communities
2021

Welcome to plant trees with ENO!
– The next tree planting day: tue 21 Sep 2021 –

Climate change is one of the most urgent and biggest problems. We all have to do our part to reduce the effect of climate change. A good way to tie carbon is to plant trees and forests! Schools and communities have planted trees with ENO since 2004.
ENO Environment Online – a global school and community network for sustainable development, invites your school, group or community to participate in international tree planting event!
Since the launch in 2000, over 10 000 schools in 157 countries have taken part and made concrete deeds for the environment. We have planted trees since 2004 around two annual days standing together with UN; for International Day for Biological Diversity 22 May and for International Day of Peace 21 September. And of course you can participate and plant at any day throughout the year depending on a suitable season for planting in your country.
The next tree planting day "Plant a tree for an equitable and sustainable world -with celebrity!" will be held on tue 21 Sep 2021. We at ENO encourage your school, class or group to invite local celebrities to plant trees with you. Celebrity can be a sport or cultural person, a miss or mister, municipal influencer, local spokesperson… you name it! The group and students can think questions they would like to pose for the celebrity and make a reportage of fhe event.
Want to participate?
Read detailed instructions from here
Notice also the COVID-19 Optional activities if in your country or area the situation prevents organising group events. Read more from here
ENO TREE PLANTING DAY Meet & greet online event  – 21 Sep 2021. 
Session 1: 9.00 EEST
Session 2: 15 EEST
Session 3: 20.30 EEST
In each session: 
* 1-2 coordinators to tell about their tree planting (it can be from this year or a previous) (10 minutes each)
* 1-2 students to tell about how they have benefitted from participating in ENO (10 minutes each)
* 1-2 ENO teachers to tell about their climate actions (6 minutes each)
* 1-2 Key note speakers, questions & answers (15 minutes)
PROGRAM:
See the full ENO Tree planting Day Meet & Greet program from
here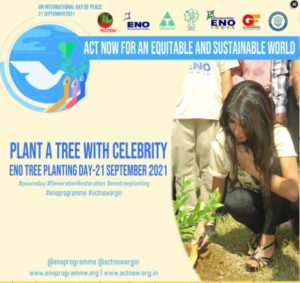 To register yourself into the event or if you would like to propose a speech, an introduction, a workshop or performance to the event please
this form
 For further questions send an email to info@enoprogramme.org
Short history of ENO Tree Planting Days
ENO started in 2000, The first four years were with mainly online activities. As many schools had problems with Internet we needed some activities offline. Then the idea of tree planting arose in 2004. The international day for peace was chosen as the first ENO Tree Planting Day and since then, every year ENO schools plant trees for peace around 21 September.
On 21st of September 2004, ENO tree planting gathered 50 schools in 30 countries. Tree planting made ENO more popular and next year over 200 schools joined.  Afterwards, another ENO tree planting day was organised around 22 May, the international day for biological diversity. Until the end of 2020, ENO Tree Planting Day has been organised 29 times.
ENO made a commitment of planting 100 million trees by 2017 in Rio+20 Summit. Schools planted 30 million trees and countries made their own commitments. The number was not yet reached but we are working on the achieve this number. We have organised tree planting contests called ENO Treelympics since 2014. A forest project will take place 2019-2025 based on climate agreement by schools in 2019 ( an answer to Paris agreement).