Next Level Art Bridge – The earth is one country and mankind its citizens –  is an art based approach twinning project of two primary school classes towards a better and more sustainable future. It is done in exchange between The Reijola school in Joensuu, Finland and Bajram Curri school in Tirana, Albania. The project is hosted by Environment Online -ENO network of schools for sustainable development. 
Please stay updated on the project advancement by visiting this page. The project starts in mid-Sep 2022.
19.9 2022 Greetings from Albania!
The students and teachers from Bajram Curri from Tirana, Albania sent video greetings to finnish students introducing themselves and their school and its surroundings.
After watching the Bajram Curri school greetings the students of Reijola school prepared themselves with the vocabulary related to sustainable development by playing "coctail party" in english. Find instructions from here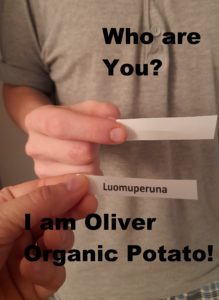 17.11.2022 Greetings from Reijola to Albania!
Here are Reijola school students greetings to Albania. The music in the video is an instrumental version of a song composed by the Principal of the school Mr. Jyri Martiskainen. The song was performed by nearly 6000 students at the Suomen suven avaus – finnish summer opening festival 2022. The event is a big musical event where all the primary school students of the City of Joensuu gather at the Laulurinne -the singing stage – to sing and perform the songs they have practised during the springtime.
Next: More greetings from Reijola school and a christmas meeting between the classes.